Hosted Solutions
The solutions below are provided on a hosted, pay-per-use basis, thus limiting costs and infrastructure requirements on the part of the client. Our solutions are hosted at specialist data centres and are accessed securely via a web browser or App, and thus no client installation is required.
Symbiosys Field Marketing System (FMS)
Symbiosys FMS can provide value to industries where agents or representatives call on clients for sales, support, competitor intelligence or quality assurance purposes.

Features abound, with integrated geoloaction provides proximity management, travel reports and planning. Calls can be planned in bulk using the call planner, loaded from Excel or created by the Agent/Rep. Agent activities are completely customisable allowing for any combination of Display & POP Management, Training, Store & Staff details, Stock, Sales & Returns, Shelf Share, Issue Management, Surveys etc (all with the ability to attach pictures of the activity).

Visit Website
Pocket Events
Pocket Events is an Enterprise Event Management software that has managed over 1500 events in Africa, Europe and the USA. Corporates and specialist Event Management Companies make use of it's end-to-end Event Management and Online Registration capabilities.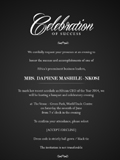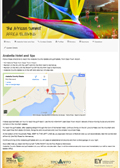 Visit Website
Tag Scan Track
Enterprise Asset Tracking Solution. Details coming soon.

Visit Website